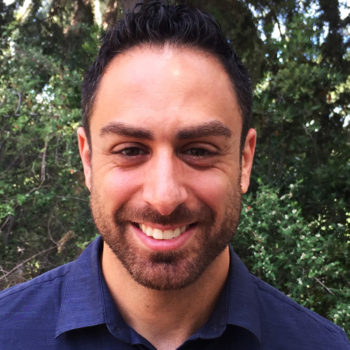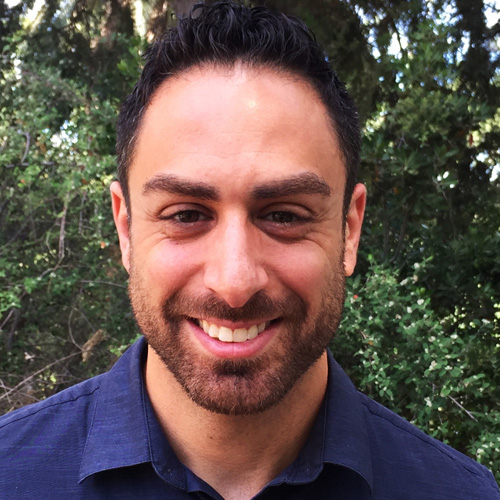 B. Edward Shahrokh is a psychological assistant and experienced mental health professional. He holds a masters degree in psychology from Pepperdine and is completing his doctoral degree in clinical psychology from Antioch University Santa Barbara. Additionally, he completed his bachelors in philosophy from UCLA.
Edward has predominantly worked with individuals with substance use and mental health disorders in various levels of care ranging from intensive outpatient, partial hospitalization programs, residential and detoxification settings. He brings his experience with cognitive behavioral therapy, motivational interviewing and psychodynamic approaches to individual, group and family sessions. He predominantly focuses on increasing communication and cohesion, strengthening boundaries and enhancing attachment within families in order to decrease emotional dysregulation as families transition forward in their journey.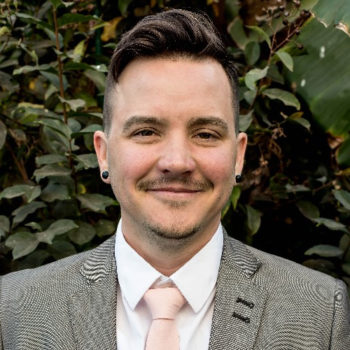 Healthy Relationships, Gender Identity and Sexuality
Beck is a Master's level clinician with an undergraduate degree in Sociology with an emphasis on Gender & Sexuality and a master's degree in Addiction Counseling. Beck has a passion for working with the LGBTQ+ community and has years of experience doing so. He has written articles and papers directly addressing the need for training staff on LGBTQ+ communities. Beck is an internationally regarded speaker and workshop presenter. He has helped create programming for LGBTQ+ specific treatment programs and works closely with LGBTQ+ recovery communities around the world. Beck has over 12 years of personal recovery and continues to address concerns of equality and acceptance of LGBTQ+ people in recovery and mental health communities.

Lara's professional training is in the field of social work, for which she hold a master's degree (MSW) from the University of South Florida and am recognized by the California Board of Behavioral Sciences as a Licensed Clinical Social Worker (LCS29542). 
She works with clients from an empowerment perspective utilizing cognitive behavioral, solution-focused therapies and she is trained in Acceptance and Commitment Therapy (ACT). Lara believes in an action-oriented approach and will always tell clients the truth, while leaving space for self-exploration and growth in a warm and nurturing environment.

Wendy Douglas, LCSW, MSPH
Wendy Douglas, LCSW, MSPH has been practicing Dialectical Behavioral Therapy (DBT) for more than 12 years. She has worked and trained at L.A. County's Department of Mental Health where she was the Team Leader for the DBT Program at Edelman Westside Mental Health Center. She holds a Master of Social Work from UCLA and a Master of Science in Public Health from Tulane University in New Orleans. She currently has a private practice in Beverly Hills where she specializes in seeing teens and adults with emotion regulation disorders. She currently sits on a DBT Team with a number of other experienced therapists and offers DBT training sessions for therapists all over L.A.

Body Image and Wellness Group
Michelle earned her Master's Degree in Nutritional Science and a Certificate in Sports Nutrition from California State University Los Angeles. Michelle is a Registered Dietitian and worked as a Clinical Dietitian at California Hospital Medical Center addressing the nutritional needs of the acutely ill underserved population. Additionally, Michelle counsels students at USC Engemann Student Health Center in need of dietary management of chronic diseases, eating disorders, weight loss/gain and sports nutrition. Past endeavors include teaching various nutrition classes at Kaiser Permenante West Los Angeles, counseling women in transition at the Downtown Women's Center, and reminding School on Wheels' displaced children there is always a better choice when selecting nourishment to support their growth and development.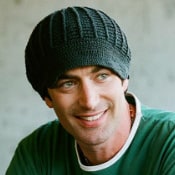 Hyim's groups focus on self awareness, communication skills, meditation, cultural and historical influences on addiction and mental illness, self-care skills and stress management.
Hyim brings a unique perspective on recovery as he is also a reiki practitioner and a professional touring musician and producer who has traveled every continent of the world (except Antarctica).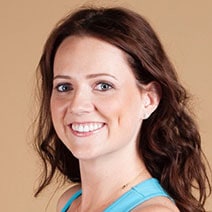 Born and raised just outside of Boston, Massachusetts, Jerelyn embraced her love of music at an early age, studying and performing dance, voice, and musical theatre. She continued to follow her passion at the Boston Conservatory, where she majored in classical vocal performance. She also holds a degree in early childhood education from Fisher University. While at the Conservatory, she studied classical / operatic performance with Elisabeth Phinney and musical theatre with Walter Boyce. After moving to California, she studied acting with Judy Kerr. Jerelyn's true passion lies in the artistic education of children; their emotional development, and the unbridled joy she witnesses in them when they are in the moment of creative expression.

John Mewes, MA, NMT, MFTI
After John completed his bachelor's degree in Music Therapy and Masters degree in Marriage and Family therapy, he started his own private practice.  Over the years he witnessed the amazing power of music to transform lives and relationships for the better. 
John believes that most children with mental health issues  see themselves as being different, and feel stressed and overwhelmed by everyone trying to "fix" them. His approach is to build confidence early on by leveraging each child's individual gifts and strengths.  This helps to ensure that goals and objectives can be achieved as quickly and effectively as possible. 
Rey Carungcong, NSSIA-cert
Rey has been facilitating Adaptive Skills Surf & Social Skills groups since 1997 and opened Shaka Surf Club in 2006. Rey brings his impeccable educational and clinical background in Psychology, ABA, and Music Therapy while working with individuals with special needs since 1995. Rey majored in Music Therapy with a minor in Psychology at California State University Northridge and holds a Bachelor's Degree in Music. Working as a Certified Music Therapist, as well as a Behavioral Therapist, Rey gained extensive experience in the Mental Health Field. He also holds certification as a NSSIA Master Level Surf Instructor. Over the years, Rey developed a unique Experiential Therapy program, Surf Therapy, that utilizes and blends the modalities and theories of Neurophysiology, Kinesiology, Applied Behavioral Analysis, Sensory Integration Theory, Cognitive Development Theory, and Social Development Theory.

Yoga and Mindfulness Group Facilitator
Jaqlyn graduated cum lade from NYU in 2009 with a BS in Media, Culture & Communications. She went on to study traditional eastern medicine & practices and is now a certified Holistic Health Counselor from the Academy of Healing Nutrition in Manhattan. Jaqlyn has a unique insider perspective on recovery. After a decade of substance abuse & inner torment, a decision was made to make a shift. After 60 days of treatment, that shift was made, and Jaqlyn had received the necessary tools to transcend her life.
She spent the year after her recovery time on a spiritual sabbatical across Central American & Asia before she emerged back to LA in 2013 as a 500 hour Registered Yoga Instructor and Reiki Master, filled with tools of self-­empowerment, awareness/mindfulness techniques and a whole new perspective on life and the process of recovery. Jaqlyn is grateful to be giving back and sharing herself to others experiencing similar struggles.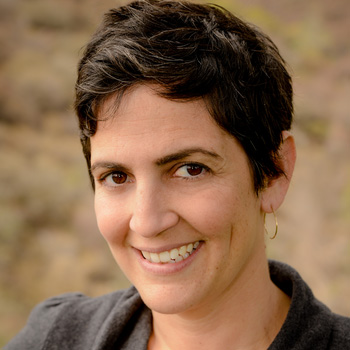 Somatic Experiencing , Trauma Informed Yoga Practitioner
Sarit Z. Rogers, is a Somatic Experiencing® (SE) Practioner, accomplished photographer, writer, and trauma-informed yoga teacher. She has dedicated her life to being of service and sharing the gift of yoga and SE to adults and teens. Sarit promotes the cultivation of healing using her multiple modalities: movement, creativity, mindfulness, and SE to develop accessible tools for self-care, self-regulation, healthy boundaries, and ultimately, a nervous system that is more regulated and has more capacity to live life at its fullest.
Somatic Experiencing (SE) is a naturalistic form of healing that helps us learn how to settle and release physiological activation from the body. An SE session gives clients a way to "be" in their lives without the hyper-vigilance of being in a traumatized nervous system. Clients learn to orient, ground, and resource in sessions, they learn about their nervous systems and gain tools to self-regulate and self-soothe. Clients learn to pay attention to particular sensations and/or experiences,gaining more affect tolerance, leading to capacity, resilience and wellness. Sarit feels that sharing this work with others is the greatest gift of all.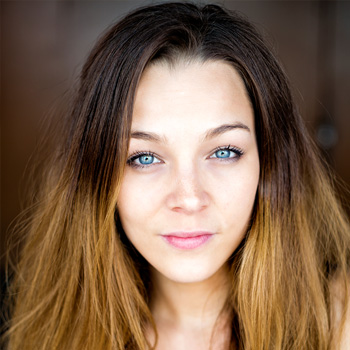 Yoga instructor/Meditation Coach/Certified Nutritionist
Virginia Borowiec is certified with over 300 hours of yoga teacher training and meditation. Virginia has trained for ashtanga yoga, bhakti yoga, jnana yoga, yin and restorative yoga. She has thousands of hours in yoga teaching experience specifically targeted for clients in residential and out patient treatment of mental health and addition facilities.
An additional bonus of her trained professionalism is that she is also certified in nutritional therapy. Virginia approaches her teaching with an overall care and attention to wellness of the mind, body and spirit. Virginia is actively working on a degree in nutritional sciences and psychology as well as consistently continuing her education and training in yoga and meditation.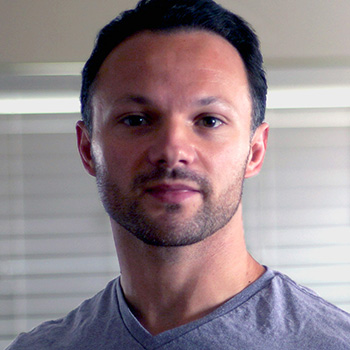 Grahm Baker has worked with hundreds of men, women and children, providing them with tools and practices to greatly improve their health and happiness.For years Grahm's mission and passion has been to guide people toward a healthy and honest lifestyle founded in awareness, empathy, hard work and understanding. His aim is to give teens them the tools to not only enrich their own lives but to pass that mindset and those practices on to the people around them.