EMERGING PERSONALITY DISORDER IN TEENAGERS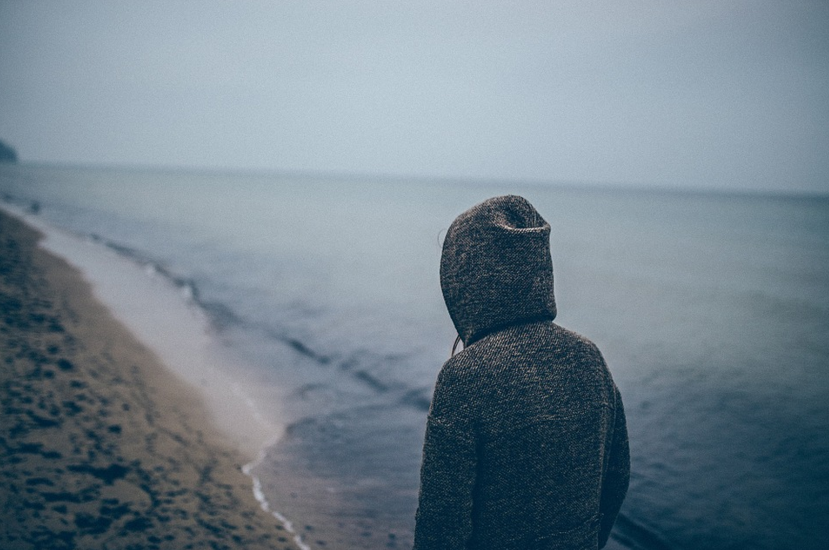 The teen years are often filled with emotional highs and lows. During the teen years, parents may feel disconnected with their child without any clue as to why. Teens may appear to be arguing for no other reason than they feel compelled to oppose whatever position a parent has taken, and they resist attempts to find any common ground with which to communicate with their parents.
This is often called "rebellion" and these examples are common. In most cases, teens grow up and grow out of the need to do battle at every turn.
In some cases, however, these symptoms, and others, may be early signs of a personality disorder that will require treatment later on. At this stage of their lives, these traits are labeled "emerging" personality disorders because they are still forming and teens have not yet received a formal diagnosis because they are still too young.
WHAT IS A PERSONALITY DISORDER?
A personality disorder is a mental illness marked by enduring unhealthy behaviors, patterns of thought, and internal experiences, in many areas of an individual's life. These patterns usually develop early in life, and can be extremely difficult to change, thus having a significant impact on the person's general mental health and overall wellbeing.
The ongoing pervasiveness of some of these unhealthy patterns also affect one's daily functioning. They often make navigating relationships difficult, and can increase one's instability in school and/or work.
TYPES OF PERSONALITY DISORDERS
CLUSTER A
Schizoid Personality Disorder
Schizotypal Personality Disorder
Paranoid Personality Disorder
CLUSTER B
Narcissistic Personality Disorder
Histrionic Personality Disorder
Borderline Personality Disorder
Antisocial Personality Disorder
CLUSTER C
Obsessive-Compulsive Personality Disorder
Dependent Personality Disorder
Avoidant Personality Disorder
WARNING SIGNS OF AN EMERGING PERSONALITY DISORDER
If you are concerned your teen might have a personality disorder, there are some common symptoms to be aware of.
Change in sleep patterns
Instability in relationships
Social isolation – paying attention to your teen's social habits
Ongoing depression – it is difficult for your teen to find joy or happiness in anything, and previously enjoyed activities no longer appear to satisfy him or her.
Increased defensiveness – your teen is acting and/or reacting in a much more defensive manner. Defensiveness can show up through use of harsh language, attacking others verbally, and showing disdain towards others.
Difficulty trusting – suspiciousness, and even paranoia, around other people's motives, is very common for teens with emerging personality disorders.
DIAGNOSIS
There is an ongoing debate as to whether or not it is appropriate to diagnose a teen with a personality disorder. While your teen may be demonstrating clear signs of a personality disorder, many mental health professionals will hesitate to assign a formal diagnosis. This is because a teen's personality is continuing to develop and change, and thus, is not yet fixed.
On the other hand, some mental health professionals believe early diagnosis allows for early intervention and treatment, and therefore, the best chance for the teen to lead a healthy life.
PROS FOR DIAGNOSING A PERSONALITY DISORDER (TEENS)
The teen and their family can seek support immediately.
A diagnosis can allow for long-term treatment planning and prevention.
The teen can get a better understanding of their struggles and symptoms, and gain validation
Diagnosis allows for access to effective treatments which can only be accessed with the proper diagnosis.
CONS FOR DIAGNOSING A PERSONALITY DISORDER (TEENS)
Personality disorder diagnoses tend to carry great stigma
Although the teen may grow out of certain behaviors, meaning he or she would grow out of the diagnosis, the label may stick with him or her into adulthood.
Many treatment centers will not treat teens who have been diagnosed with personality disorders because of the belief that there won't be any progress or change.
The difference between a rebellious teen and one that has an emerging personality disorder is the length, depth, and pattern of the behavior.
LENGTH
According to the Diagnostic and Statistical Manual of Mental Disorders (DSM), a clinical guide published by the American Psychiatric Association, the pattern of behavior that qualifies for possible diagnosis as a personality disorder must be "enduring." In other words, abnormal behavior must be displayed for a specific length of time and one episode, or even a few, does not necessarily indicate an emerging personality disorder.
DEPTH
Extreme reactions to situations, including panic, hysteria, and rage, – the highs – alternating with periods of depression or gloomy attitudes are possible indicators, when combined with the other two criteria.
BREADTH
Teens with emerging personality disorder exhibit an extremely wide range of emotional reactions.
If you suspect that your teen has an emerging personality disorder, it is extremely important that you seek professional help at once. Left untreated, the consequences may be devastating. If your teen has been formally diagnosed with a personality disorder constant adolescent mental health treatment is required.
In either case, Polaris Teen Center can help.
POLARIS TEEN MENTAL HEALTH CENTER LOS ANGELES
Polaris Teen Center is a respected adolescent mental health treatment center that provides a safe haven for healing and growth for adolescents, including those with emerging personality disorders.
Our adolescent treatment center provides an environment that supports healing within the whole family by involving parents and loved ones in the treatment process. The staff at our adolescent mental health facility is dedicated to the health and well-being of your son or daughter.
Many teen treatment centers claim to provide individualized treatment. Polaris, however, offers truly individualized care because our residential clients are limited to six. As a highly focused adolescent mental health facility, our team develops an invaluable awareness of the unique qualities of each person and adjusts to individual needs.
FOR MORE INFORMATION ON HOW POLARIS TEENAGE RESIDENTIAL TREATMENT CENTER CAN HELP BY PROVIDING EXPERIENCED, COMPASSIONATE MANAGEMENT OF AN EMERGING PERSONALITY DISORDER, CONTACT US TODAY.