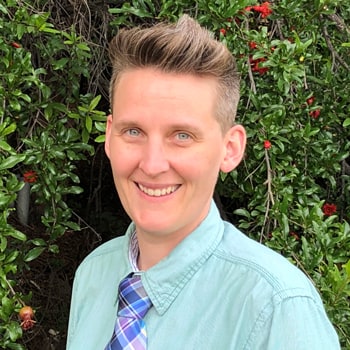 Angi earned her Bachelor of Science in human services from Metropolitan State University and is currently completing her Masters of Business Administration from Saint Mary's University in Minneapolis, Minnesota.  She comes to Polaris with nearly a decade of experience in the admissions, mental health, and substance abuse fields through her previous work at an LGBTQ+ substance abuse program. Angi knows from personal experience the struggles that families can go through when trying to find the best program for their child.  That experience drives her passion for helping families navigate the many options they face when looking for a program that will bring the best possibility for recovery. 

Clinical Marketing Manager
A seasoned professional, Wendy Adamson is a CADC II, who not only possesses a comprehensive understanding of addiction and the recovery process but psychiatric issues as well. Wendy's initial training came from working on the front lines in a detox center where she first honed her skills. Later, she went on to become the Director of Outpatient Services at Promises Treatment Center where she continued to build on her expansive wealth of knowledge. With over twenty two years of personal recovery, Wendy is an excellent communicator with an easy demeanor that translates across a multitude of treatment settings.
Also a dedicated philanthropist, Wendy was instrumental in directing the vision of Hav-A-Sole, a non-profit organization that delivers shoes to the homeless. Wendy has directed the implementation of marketing strategies, executing outreach and building relationships with the community, and in just one year Have-A-Sole has become a thriving organization that has given more than six thousand pairs of shoes to those in need.
Wendy also has a passion for writing with her articles appearing in Huffington Post, Singular Magazine and the Santa Monica Mirror.

Catie Rossi is an up and coming mental health professional, currently in the role of Alumni Coordinator. She received her Bachelors in Cinema Studies with a Minor in Psychology from the University of Pennsylvania, with a desire to create television aimed at raising awareness of key issues and providing hope to struggling adolescents. After a few years in TV, Catie left her job to be closer to the populations she strives to help, and she brings her creativity, compassion, and interpersonal skillset to Polaris. She is soon returning to school to earn her Masters in Clinical Psychology. Catie had her earliest experience in the field as a teenager working at a therapeutic riding center providing equine therapy, and has since been trained in various types of de-escalation techniques and crisis management. Catie also has extensive experience with the LGBT population.
Catie's warmth, empathy, and emphasis on community drive her in coordinating the alumni of Polaris. She develops a rapport with each client during his or her treatment, and continues support thereafter through weekly phone check-ins and by facilitating groups and events. She ensures that that the clients who leave our care are still a part of the Polaris family, encouraging them to practice self-care, seek support, and continue on their path in recovery.