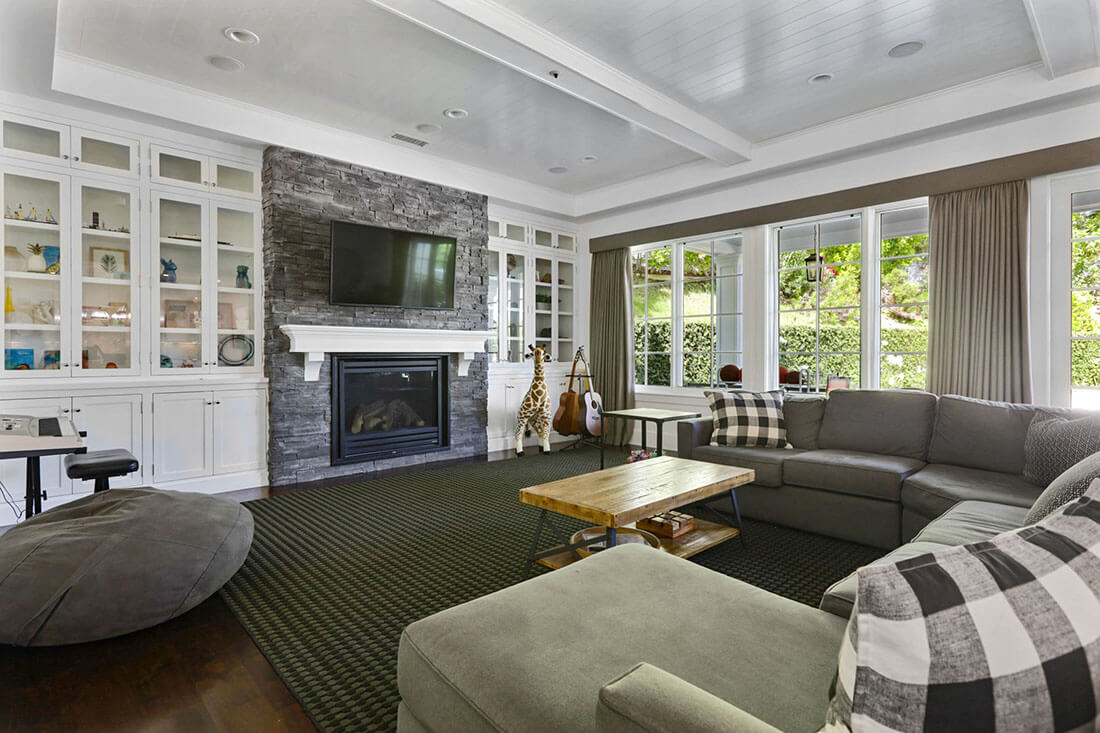 If you've never engaged with residential treatment centers before, it's common to ask: is residential treatment considered inpatient or outpatient? Our residential teen treatment centers are considered inpantient because teens stay at our houses during the course of their treatment.
As teens face more and more challenges in their daily lives, inpatient treatment can provide the support they need. In fact, according to the National Survey of Drug Use and Health (NSDUH), approximately 946,000 adolescents (ages 12 to 17) needed substance abuse treatment in 2018. And yet, despite this vast number, their report shows that only roughly 17 percent of teen received any type of treatment that year. Compared to other types of treatment, residential treatment centers offer comprehensive care, access to doctors and mental health professionals, and a range of benefits to help patients understand their substance abuse or mental health disorders and develop positive coping mechanisms so that they can live happy, productive lives.
Polaris Teen Center is your choice for a residential treatment center designed specifically to address the mental health and behavioral needs of teens. We offer comprehensive, around-the-clock care and a variety of evidence-based therapy techniques to ensure your teen gets the support they need.
What is a Residential Treatment Center?
Compared to traditional inpatient treatments, residential treatment generally takes place in a comfortable, relaxing environment (like a home) instead of a hospital. Residential treatment centers are an ideal method of treatment for individuals experiencing a range of mental health and behavioral disorders because they provide around-the-clock care, support from a full staff of doctors, nurses, and mental health professionals, and allows teens to have space and time to dedicate to healing.
At Polaris, we treat patients experiencing many different types of mental health disorders. Some of the most common include major depressive disorder, bipolar disorder, gender dysphoria, anxiety and panic disorders, and more. What makes Polaris unique is that we are a behaviorally focused teen residential treatment center. That means that our entire treatment center and the evidence-based therapies we utilize are designed for individuals in their teen years, ranging from 13 to 17. Our entire staff is trained specifically on post-traumatic stress and how to effectively work with and treat teens experiencing mental health troubles.
At a residential treatment center, teens will stay at the home or facility for a longer period of time. While this distance and time can feel frightening at first (for parents and teens), it's actually one of the key benefits to this type of treatment. Residential treatment centers provide your teen with the structure and space to focus on their recovery. They can dedicate all their resources to the recovery process without dealing with distractions from home.
Is Residential Treatment Considered Inpatient or Outpatient?
When looking into residential treatment for a loved one, one of the most common questions people ask concerns whether or not this type of treatment is inpatient or outpatient? Let's answer this question first by identifying the key differences between these two types of care.
Inpatient treatment involves long-term stays (usually from a few weeks to multiple months) where the patient can devote themselves to their healing and treatment. With inpatient facilities, patients don't need to worry about the distractions of outside activities because they stay at the treatment centers and work with doctors and mental health professionals.
Outpatient treatment offers many of the same therapies and treatments found at an inpatient facility. However, they take place in a different environment. Outpatient programs allow their patients more freedom as they do not actually stay overnight in the facility. This enables the patients more space to maintain their social commitments, such as work or school.
So where does residential treatment fall? Our residential treatment centers are considered a form of inpatient treatment because teens will remain at the house for the duration of their therapy program. By remaining in-house, they can experience a range of unique benefits as compared to other types of treatment.
What are the Benefits of a Residential Treatment Center for Teens?
Compared to other types of treatment, there are clear and unique benefits to residential inpatient treatment centers. Some of the top benefits include:
24/7 care: even the most dedicated parent can't devote their entire day to their teen's treatment. Perhaps the most distinctive advantage of residential treatment centers is that they offer 24/7, around-the-clock care for teens. This means your teen will receive the most comprehensive care possible for their specific needs.
Experienced and compassionate staff: the professional, empathetic staff make the difference at residential treatment centers. Patients at these centers have close and consistent access to many different types of doctors, nurses, mental health professionals, and therapists. With a wide range of medical experts available, they leverage the unique expertise of these professionals so your teen has an even greater opportunity to heal and grow.
Space to heal: for some teens, it's critical to get both physical and emotional distance from stressors that may trigger their mental health issues. When they are unable to do so, their mental health or behavioral disorder may become even worse. Residential treatment centers offer this unique benefit of giving your teen the space and time to focus on their treatment and heal. Without the multitude of distractions that may be available at home, residential teen treatment centers provide the space so that your teen can truly focus on themselves.
Multimodal therapy: our team understands that there is no single path toward healing and recovery. That's why we utilize a variety of proven therapy techniques to better address the unique needs of each of our patients. Whether it's DBT or CBT, we'll determine which methods work best for your teen and their mental health disorder. Some of our additional modalities include art therapy, grounding techniques for anxiety, trauma therapy, and somatic experiencing.
Make valuable connections: last but not least, a residential treatment center offers teens a unique opportunity to meet and make connections with other teens who may be going through similar experiences. While the relationships made with the doctors and staff prove invaluable, it's these connections with their peers that can truly continue to help teens in the long run.
Conclusion – Is Residential Treatment Considered Inpatient or Outpatient?
There is no single path toward healing and recovery. A treatment program should be tailored to the specific needs of the patient. This is one reason why residential treatment centers can be effective for teens experiencing a range of mental health and behavioral disorders. Compared to outpatient treatments, inpatient treatment centers offer more comprehensive care so that your teen can successfully develop methods for living with their condition that, simply enough, work. With 24/7 care, a professional and empathetic staff, and multimodal therapies, countless teens have benefited from residential treatment centers.
At Polaris, our expert staff of doctors and mental health professionals have unmatched experience working specifically with teens. We build our foundation on giving teens the tools and resources they need to effectively manage their mental health or behavioral disorders so that they can live happy, fulfilling lives. When you feel that your family is in crisis, just remember that you aren't alone.
Contact us today to see if Polaris may be right for your family. For more information about our Polaris Programs, call 1 (844) 836-0222 to privately speak to a member of our admissions staff.
Polaris Teen Center is a residential treatment facility for teens and adolescents suffering from severe mental health disorders. Our highly accredited facility is fully licensed and certified in Trauma Informed Care and is a part of the Behavioral Health Association of Providers (formerly AATA).