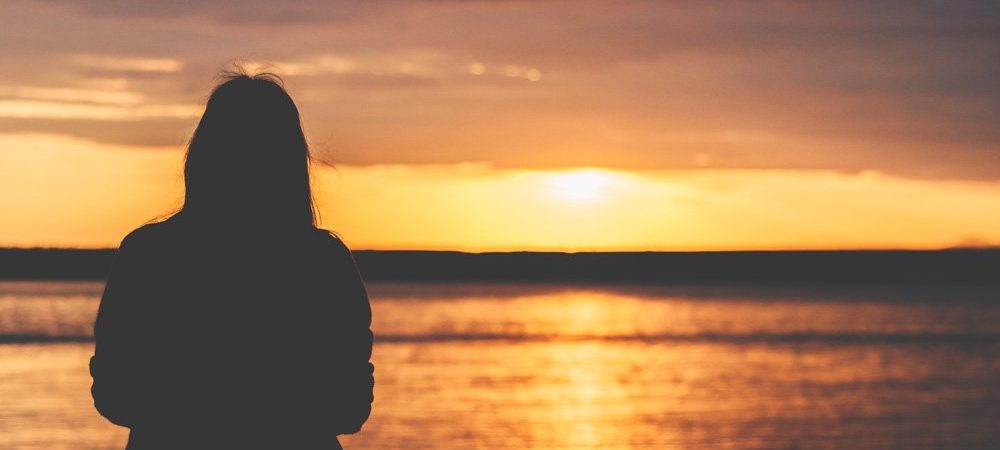 The topic of residential treatment is something few parents talk about with any sense of enthusiasm. But when teens are struggling with various psychological conditions, residential treatment programs can be the most valuable experience for long-term healing. If you are a parent of a teenager who is in need of long-term teen rehabilitation treatment, you may be overwhelmed with the process. This article outlines steps you can take to lead them to a lasting solution.
You might be asking yourself, where do I even begin? How do I know what to do? Who do I call? How can I effectively communicate to my teen that they are, in fact, in need of help? These are all very valuable questions whose answers are hard to come by. But with a willingness to find the best solution for your teenager, their road to recovery may be more within reach than you imagined.
How do I know if my teenager is in need of rehabilitative treatment?
As a parent, it may be hard to come to terms with the fact that your teen is in need of help that you cannot provide. But for many teenagers, this is the case, and only certified and professional teen treatment centers are capable of leading them to realize the very best versions of themselves. There is no shame in needing outside help; there is, however, long-term damage that can be caused by thinking that your teen will simply get better on their own.
Unfortunately, there is no clear line between "in need of professional help" and "doing just fine." There are, however, numerous red flags that are indicators of outside help being necessary:
You have tried other sources of outside help like occasional counseling sessions, talking to your pediatrician, etc., but have not had any success
The symptoms of your teen's condition are chronically persisting in a way that inhibits them from living a functional life
Your teen's specific condition is getting worse as time goes on
Your teen has done physical damage to themselves or to others
Your teen's condition has led to the presence of other conditions (for example, chronic depression has led to substance abuse)
The situation has become hopeless or even destructive
Letting a damaging psychological condition waver on without the proper treatment is a severe disservice to both you and your struggling teenager. If one or more of these warning signs persist, it may be a good idea to reach out to a teen rehabilitation center that you trust.
What are the different conditions that may require long-term care?
The type of treatment that a given individual will need is highly dependent upon their specific condition, the severity of their condition, and the individual themselves. Some teenagers can be treated with periodic therapy sessions that don't require residential treatment. Others require much more intensive care that will assure they are fully and securely engaged in the healing process.
Some conditions that may require inpatient rehabilitation include:
Any quality teen rehabilitation center will have a trained staff that is capable of diagnosing your teen's condition in a way that will tell what, exactly, they are experiencing and what the appropriate level of treatment may be.
What are some of the different types of treatment?
Every teen is different, and because of this, the type and intensity of treatment will ultimately be entirely unique to their specific condition. Only a certified professional can accurately diagnose your teen's condition and recommend the appropriate course of action. If you or your loved one is considering treatment, it is important to begin by obtaining a proper diagnosis.
Residential Treatment Centers (RTC)-residential treatment centers can be incredibly beneficial to teens who are in need of the greatest levels of care. Here, they will meet with a variety of specialized therapists and can bond with peers and staff. A good residential treatment center will typically offer a 24/7 clinical staff complete with a moderate level of security to constantly assure they are safe, and on the path to making a full and complete recovery.
Intensive Outpatient Treatment (IOP)-unlike RTC programs, intensive outpatient programs do not require patients to live on campus. Rather, they visit as often as needed and receive the appropriate guidance that can help them in their day-to-day lives. These programs are good patients who do not require 24/7 care and who will benefit from continuing to live at home with their families.
Wilderness Programs-wilderness programs are unique because they allow adolescents to learn more about themselves will being deeply submerged in nature. The goal is to eliminate the pressures substances, situations, or people that may pose a negative influence on their life, while also enabling them to gain a unique perspective on the world. This option is effective for teens & adolescents who are less responsive to traditional psychotherapeutic therapy sessions.
Work/Farm/Labor Programs-these programs allow teenagers to gain a valuable set of skills, discipline, and self-determination that can allow them to successfully learn to cope with and overcome whatever condition it is they may have. These programs are particularly good for teens who need an alternative to some of the more traditional options mentioned above.
Twelve Step Programs-twelve step programs have proven to be effective for both teenagers and adults who are trying to recover from substance abuse problems or other addictions. Here, they can find a valuable source of support, anonymity, and guidance that can lead them to become the best version of themselves.
What should I look for in a Teen Treatment Center?
There are certainly a wide range of different teen treatment centers to choose from. When doing so, it is important to keep a few things in mind.
Look for transparency. The best care providers will able to tell you the exact types of treatment they plan to employ, and can walk you through your child's weekly treatment schedule. Ask to take a tour of the facilities. Meet with the doctors and various levels of staff to ensure your child has the attention and resources necessary for recovery.
Look for experience. When it comes to effective care,

credentials and experience are imperative

. Investigate the staff's credentials, and look online for recommendations, reviews, and other evidence of past experiences.
Look for tailored solutions. It is important for your treatment center to offer a wide variety of programs. In general, the more programs they offer, the more customizable their solutions can be.
Ask a lot of questions. As a parent, it is only natural that you will be concerned for your teenager's well-being. You want to ensure they receive the very best levels of care, with a team of doctors that will successfully be able to heal their condition. There is no shame in asking questions—place yourself in a position to make an informed decision.
Ultimately, deciding to send your teenager to a residential program is not an easy decision. But, for parents of teenagers who are suffering from substance abuse, self-harm, or other destructive conditions, it may be their best option. If you believe you are one of these parents, don't hesitate – reach out and seek professional help at 1-844-836-0222 or contact us here.
[ratings]
Polaris Teen Center is a residential treatment facility for teens and adolescents suffering from severe mental health disorders. Our highly accredited facility is fully licensed and certified in Trauma Informed Care and is a part of the Behavioral Health Association of Providers (formerly AATA).